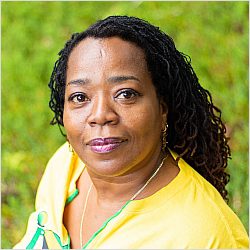 Delva Douglas, MSW, LCSW, CCTP
Clinical Social Worker/Therapist, Life Coach, Psychotherapist
My name is Delva Douglas, the Founder and CEO of MBS Restorative Centre PLLC.  
I am a NC Licensed Clinical Social Worker, Certified Clinical Trauma Professional, Certified Life Coach, and an Ordained Wedding Officiant.
As a faith based psycho-therapist, I utilize a variety of evidenced based modalities, coupled with a holistic approach that outlines the connection between mind, body and spirit. It is my firm belief that there are no one size fit all approach as it applies to therapy, therefore therapy is customized base of each client's individual need. I strive at creating a safe space where client can feel empowered to explore and heal from past experiences, embrace the present and create their blue print for the future.
A key component to my style of practice is in developing a collaborative, compassionate, authentic and trusting therapeutic relationship with my clients. I relish in awakening awareness and insight, encouraging action, fostering healing, cultivating joy in the lives of others and supporting people in their journey to living their best life possible!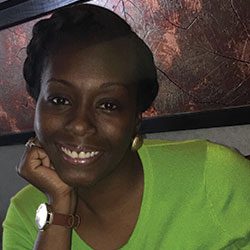 Brandy Richardson, LCSWA, LCASA
Licensed Clinical Social Worker Associate
I am Brandy Richardson, a Psychotherapist with compassion for individuals who may deal with challenges throughout everyday life. "Challenges" can be a very broad word, so I like to place emphasis on challenges such as; Depression, Anxiety and SPMI. My primary focus is to help individuals through a Holistic approach on managing and decreasing symptoms by implementing coping skills to help aid in their progression. 
I graduated from East Carolina University with my Undergraduate and Masters in Social Work with an emphasis on Substance Use. I have worked in the Clinical field for over 6 years with a variety of backgrounds from Juvenile Justice, Outpatient, Inpatient and Community Based Therapy. I enjoy being a part of the helping process and watching my clients grow Emotionally and Mentally overtime. Lastly as a Psychotherapist and being a detrimental part of the Helping Process, I utilize Treatment Modalities such as Cognitive Behavioral Therapy, Motivational Interviewing and Seeking Safety to help aid in the progression of my clients served.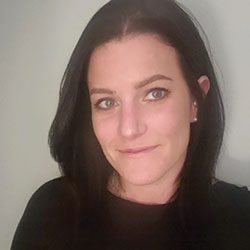 Erin Graves, LCAS
Licensed Clinical Addiction Specialist
My name is Erin Graves and I have been a counselor for 13 years. I specialize in substance abuse counseling, however I have worked with a variety of individuals throughout my career who have both substance abuse and mental health concerns. I am licensed in the state of North Carolina as an LCAS (Licensed Clinical Addictions Specialist,) and have experience providing both individual and group therapy. In therapy, I utilize evidence-based treatment approaches including motivational interviewing and cognitive behavioral techniques to assist clients with identifying, working towards, and accomplishing self-defined goals for improving their lives. Therapy sessions also involve identifying strategies for discontinuing/reducing substance use, assisting with developing an understanding of why the substance use began, and working to develop healthy coping skills to substitute with previously unhealthy coping strategies. I offer a non-judgmental, safe, and understanding environment for the therapeutic relationship and for recovery. I truly enjoy what I do and love that I am in a position to help others live happier, healthier, more productive lives.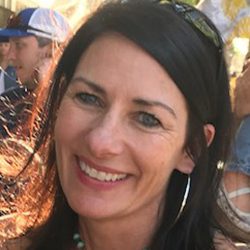 Jennifer Tisdale, MSW, MPH, LCSWA
Licensed Clinical Social Worker Associate
I received my Masters in Social Work and Masters in Public Health from UNC Chapel Hill and currently have my Licensed Clinical Social Worker Associate degree. I'm trained in grief counseling, motivational interviewing, brief solution therapy, mindfulness and trauma. I have counseled clients from diverse economic and social backgrounds, many of whom who have lost their children, are suffering from depression, issues of life and death and compromised health, anxiety, sexual violence and abuse, homelessness, relationship dysfunction and deep loss. I know personal pain and how debilitating it can be so I come from a place of empathy, compassion and non judgement. I employ tools and practices to lift people from darker places from which they think they can't rise so they may see their strengths and know that hope and healing takes time and is sometimes a matter of turning the corner and coming home within. I have worked in community based non-profit agencies, hospitals and Africa and have a deep comprehensive knowledge of the impact of trauma, of all kinds, on an individual which can impact one's ability to navigate through life. I believe we are the masters of our lives. I strive to walk beside those seeking to find the path to living their best life by connecting with their inner knowing and finding their light within. If clients are open, I can also employ walking or running therapy, where we spend our time outside, walking/running and talking through issues. Research shows nature and exercise are two of the most natural therapeutic tools. This is an effective tool also for those who find it difficult to sit still. I look forward to working with you.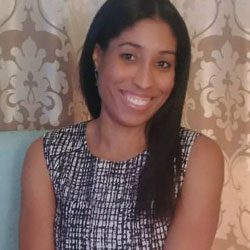 Kia Hernandez, FNS
Certified Fitness Nutrition Specialist, Holistic Health Consultant
I am a native New Yorker, and recently moved to North Carolina, exploring the flavor of NC with my boys. As a Nutrition Specialist, my mission is to help others develop an understanding of how food and lifestyle changes can improve health and manage weight. My specialty areas include: weight management, improving digestion, alkaline/vegan transition, cleansing, managing blood pressure, hormone balancing, anxiety, allergies, strength conditioning, post-natal nutrition & breastfeeding support, and clean beauty.  While studying Naturopathy, I incorporate natural, therapies to assist with helping others achieve a better state of health. This makes my approach to nutrition come from a holistic perspective. Focusing on the whole person – body, mind and spirit, and using food and minerals to nourish the body on a cellular level.
I feel passionate about inspiring others to live a healthier lifestyle using nutrition and self-care as a way of life. The biggest part to a healthier lifestyle is deciding to do something positive for yourself and taking that leap!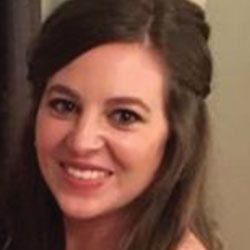 Melissa Guido, MS, RD, LDN
Registered Dietitian
I am Melissa Guido and I received both my Masters in Nutrition and Dietitian License from Meredith College in Raleigh. I have been trained in motivational interviewing and has experience with weight loss, diabetes prevention, and a number of chronic diseases. My favorite part about being a dietitian is showing people that living a healthy life doesn't have to be bland and boring. I help clients find sustainable ways to create a healthier lifestyle without restriction or extremes. I have worked with clients from a variety of different backgrounds and lifestyles, and is always determined to meet clients where they are and create goals and habits that work for them. Whether you'd like to lose weight, manage chronic disease, or simply create healthier habits, I will help you work through challenges and create healthy habits that will last a lifetime.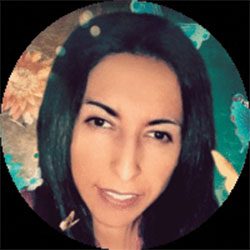 Nadia Paloma, LCSW
Licensed Clinical Social Worker
My name is Nadia Paloma. I am a Licensed Clinical Social Worker (LCSW) in the state of North Carolina. I have extensive experience providing psychotherapy for children, adolescents, and adults. I have experience in assisting clients in overcoming specific symptoms related to mental health and emotional/psychological issues; and guiding each individual in solving difficulties in personal, social, occupational, family and interpersonal situations. 
As a clinician I have proficiency on offering the highest quality of individualized care; by helping identifying individual client needs, strengths, support system, resources, and psycho-education; in order to assure each individual can begin to feel supported, encouraged motivated to improve symptoms and adjust/cope with environmental stressors. Through the application of fundamental empirical based eclectic and holistic approaches each person can be assisted in gaining the knowledge and tools necessary for taking important steps for reaching his or her highest potential and having a happier and self-fulfilled life. The purpose of therapy is to help each individual in improving important aspects of his or her life (mood, behavior, relationships, communication, socialization, home/work/family dynamics and daily functioning); through the utilization of evidence-based treatment interventions (Motivational Interviewing, CBT, Solution-focused, Mindfulness, guided imagery, guided meditation, strength-based, person-centered, and empowerment-based approaches) for assisting clients towards the development of healthier coping skills, highlighting individual strengths and resources; and guiding each client in setting concrete/measurable short and long-term goals/objectives for achieving positive outcomes and having an optimal level of overall physical and psychological well-being. Outpatient therapy and mental health services are a passion for me; thus, I continue to assist each individual seeking support and guidance, as I am committed to the helping profession and serving the community. I am Bilingual offering services in both, English and Spanish.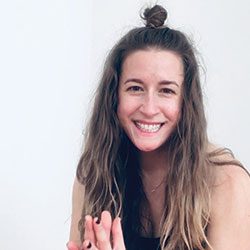 Sofia Lawrence, RYT
Registered Yoga Teacher
I am a Yoga Alliance certified yoga teacher and it is my honor to facilitate yoga sessions at MBS. Using a trauma sensitive approach, clients will use movement to ease constriction and tension and invite fluidity into their physical experience. Through yoga, clients will work to build self confidence from the inside out. All movement sessions are aimed toward gaining a true sense of ownership of the physical body. Together, we'll explore how even the smallest shifts in our bodies can have a profound impact on how we live our lives.
When not teaching yoga, you can find me hiking, cooking, and playing with my dog, Coach (who inspires most of my yoga postures!).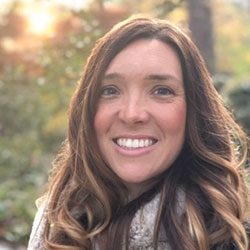 Stephanie Batchelor, MSW, LCSW, TF-CBT
Licensed Clinical Social Worker/Psychotherapist
I am a Licensed Clinical Social Worker and a rostered Trauma-Focused Cognitive Behavioral Therapy (TF-CBT) Clinician. I enjoy working with children, adolescents, families, and adults. In my 10 years of Mental Health and Human Service experience, I have served numerous people from diverse backgrounds in a variety of settings. My passion is helping people to be their best selves and reach their goals. It is my hope that clients can live authentic, joyous, and fulfilling lives. I provide support to an assortment of challenges such as anxiety, depression, trauma, life transitions, and chronic illness. My approach is creative, compassionate, non-judgmental, and strengths-based. I view clients as the experts of their lives and help them to navigate their journey and find the path to peace and healing. Treatment is centered around a strong therapeutic relationship and individualized planning. I use holistic and integrative methods combined with an array of evidence-based treatment techniques. During sessions I hold a safe and healing space to work through concerns. I partner with clients to solve problems, gain clarity, learn new skills, stand in their truth, and enhance their lives. In my spare time I take pleasure in hiking, yoga, writing, gardening, and traveling.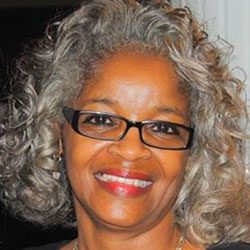 Rachel Gamble
Adminstrative Assistant
I am Rachel Gamble and in December 2018, I joined MBS Restorative Centre as an Administrative Assistant.  I am responsible for greeting clients, managing the office and various administrative duties.
I entered the social service world, by working as a Foster Parent which provided a nurturing environment for many children in North Carolina.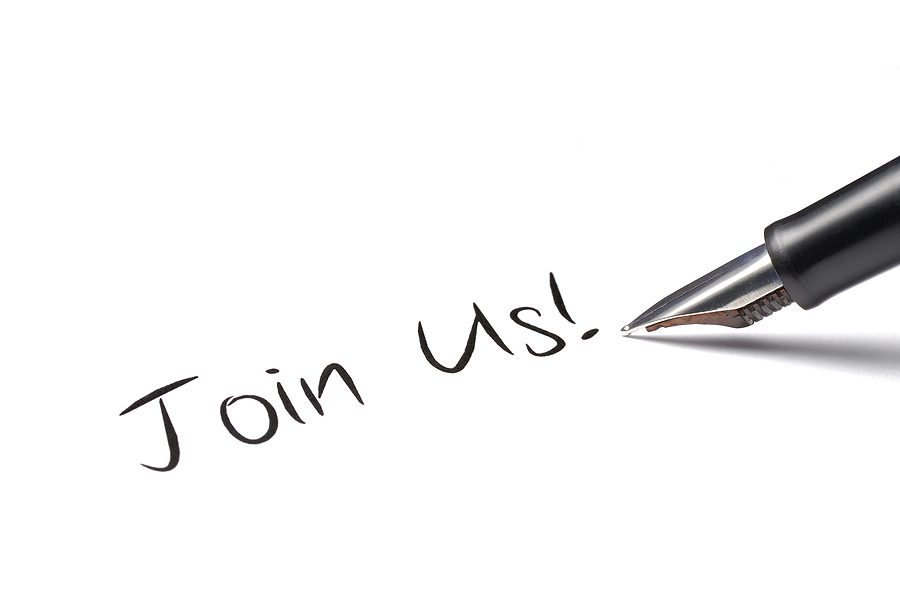 JOIN OUR TEAM
MBS Restorative Centre is expanding our team to better serve our clients. We are looking to fill the following positions:  Licensed Professionals and Interns.
Click below to email your resume.